"It cost $0.00 to treat someone with respect."
"My mom was a subscriber of the vHub newsletter and she sent it to me when I was looking for some volunteer work," shared Bailey Gutsche. "There was a post looking for music instructors for piano and guitar, and I was like, 'perfect opportunity to volunteer!' as I play the piano," she said.
We are extremely grateful to Bailey for bringing her personal style as a musician to the Vancouver Adapted Music Society (VAMS). During the past eight months, Bailey has made meaningful connections and collaborated on songs with people across Canada. Online sessions do not stop her from being a dedicated teacher and making things interesting for her students and collaborators!
Bailey has played piano for 19 years and has accomplished her grade 10 examination through the Royal Conservatory of Music. She is drawn to music that has "range or dynamic" and her playing often focuses on drawing out emotions and feelings. This passion for music has persisted even while she cannot play regularly. Currently a busy and dedicated occupational therapy student at the University of Alberta, Bailey enjoys volunteering with VAMS so much because it's her chance to play music and tinker with unique musical solutions.
When Bailey meets for a session with someone from VAMS, it's not just about the music, it's also about forming a meaningful connection. She believes in taking a respectful and unassuming approach to learning about music and each other. By taking the time to learn about each student's specific interests and experiences, Bailey hopes that they "feel understood, listened to, and maybe [even] empowered."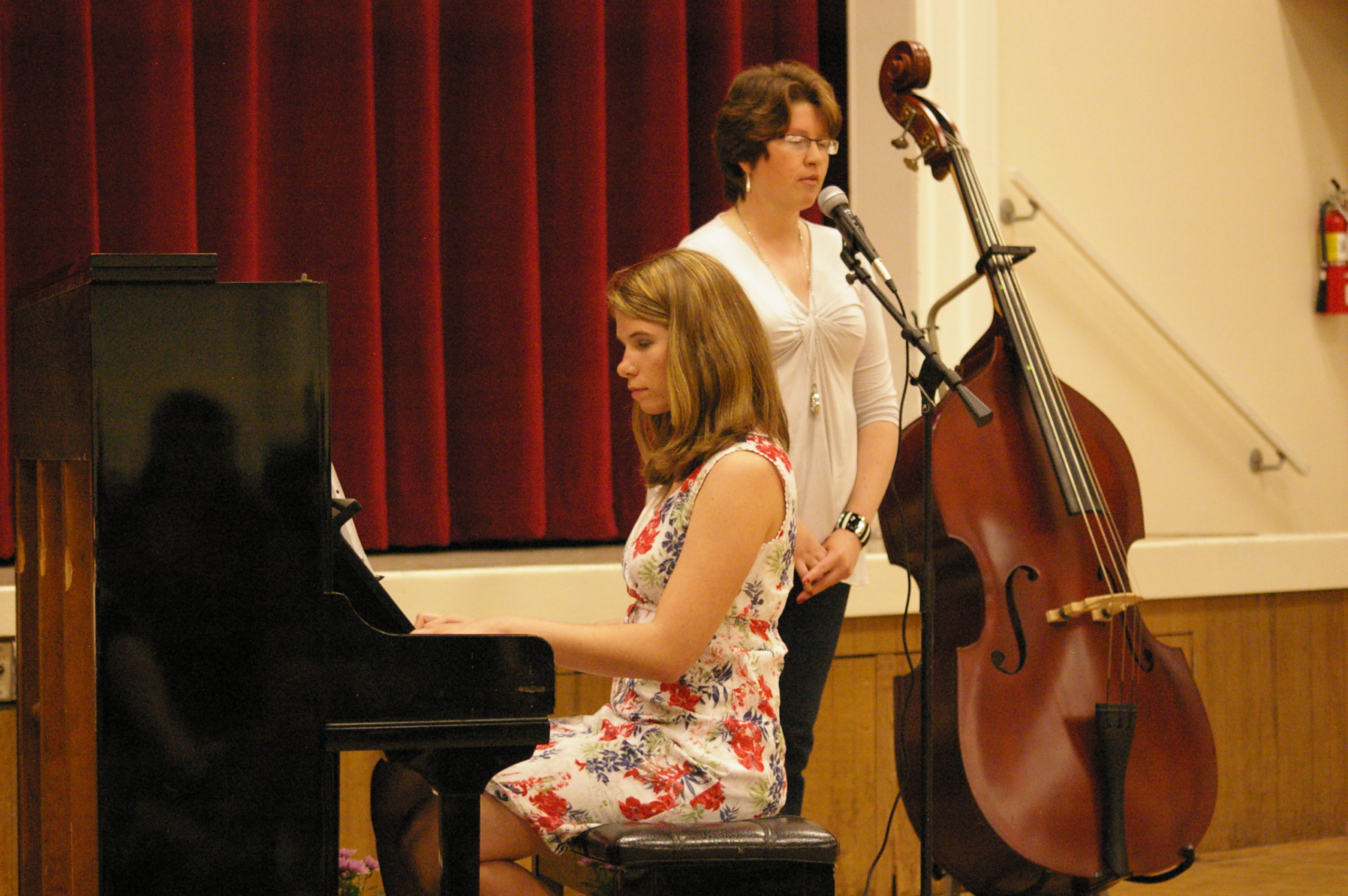 Looking to the future, Bailey is excited to continue volunteering with VAMS. She has really enjoyed customizing sheet music to fit her students' needs. Bailey's creative re-writing and composing skills allow her to adapt music to her students' abilities, while still capturing the emotion and depth of the original composition. She remarked on how people can often figure out adaptions on their own. In those cases, she looks forward to collaborating and sharing strategies that are specific to their musical interests.
Bailey keeps returning to VAMS because of the bravery of the musicians. The courage of the musicians to openly share their playing, singing, and compositions in front of somebody "is very amazing" to her and inspires her to be "a little bit more brave" in her own playing. Bailey is also so impressed by the impressive poetry and lyrical music that VAMS members create. In the future, she would love to participate in a collaborative project to release an album of completely original compositions.
In Bailey's own words, VAMS has "overall, been fantastic and [she would] love to keep doing it," noting that it is "probably one of [her] favourite volunteering jobs."
We are so grateful for Bailey and the work she does to support and uplift people through music and personal connection. If you would like to join the work that incredible volunteers like her are doing, please learn more or sign up by emailing volunteer@disabilityfoundation.org.