Terry LeBlanc
Vice Chair
Terry LeBlanc is an active advocate for accessible transit and housing. He first joined the Disability Foundation community as a sailor with Disabled Sailing Association of BC. He has since become more involved, most recently as Board chair for the Vancouver Adapted Music Society and ConnecTra.
Cody Tresierra
Secretary/Treasurer
Cody is a leading Canadian mouth-painter creating vibrant artworks for more than 30 years. He turned to Tetra when he wanted to improve on the artistic details of his works. In an interview with CBC he offered advice to those struggling on the journey: surround yourself with supportive friends and family, talk to others who have had similar experiences, and pursue a passion.
Kristina Shelden
Director
Kristina has been a musician since she first learned to use her voice. She studied music full time, busked and performed regularly. She was introduced to VAMS after her accident in 2008 and learned that a disability does not stop your ability to play music, it only changes it. Through VAMS she has worked with Canadian legends such as The Odds and Chin Injeti and found her own way back on the stage performing as a VAMS musician. She is committed to VAMS' mission to help people regain their connection with – or introduce the magic of – music, and to support the organization in growing its program and capacity.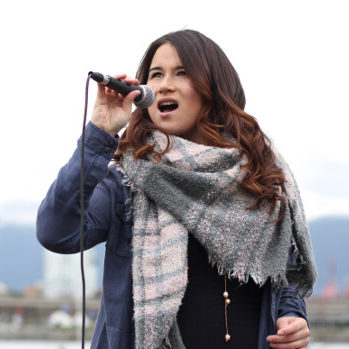 Art Jonker
Chair
Art Jonker is a multidisciplinary artist and sits on the Boards for ConnecTra and Vancouver Adapted Music Society. In addition to helping guide the vision of the two organizations, Art also attends as many ConnecTra events even generously providing one of his artworks as this year's Abilities Expo and Job Fair prize, and VAMS events. He believes in the importance of having an organization that stands for encouraging and facilitating social life, employment and entrepreneurism in the disabled community.