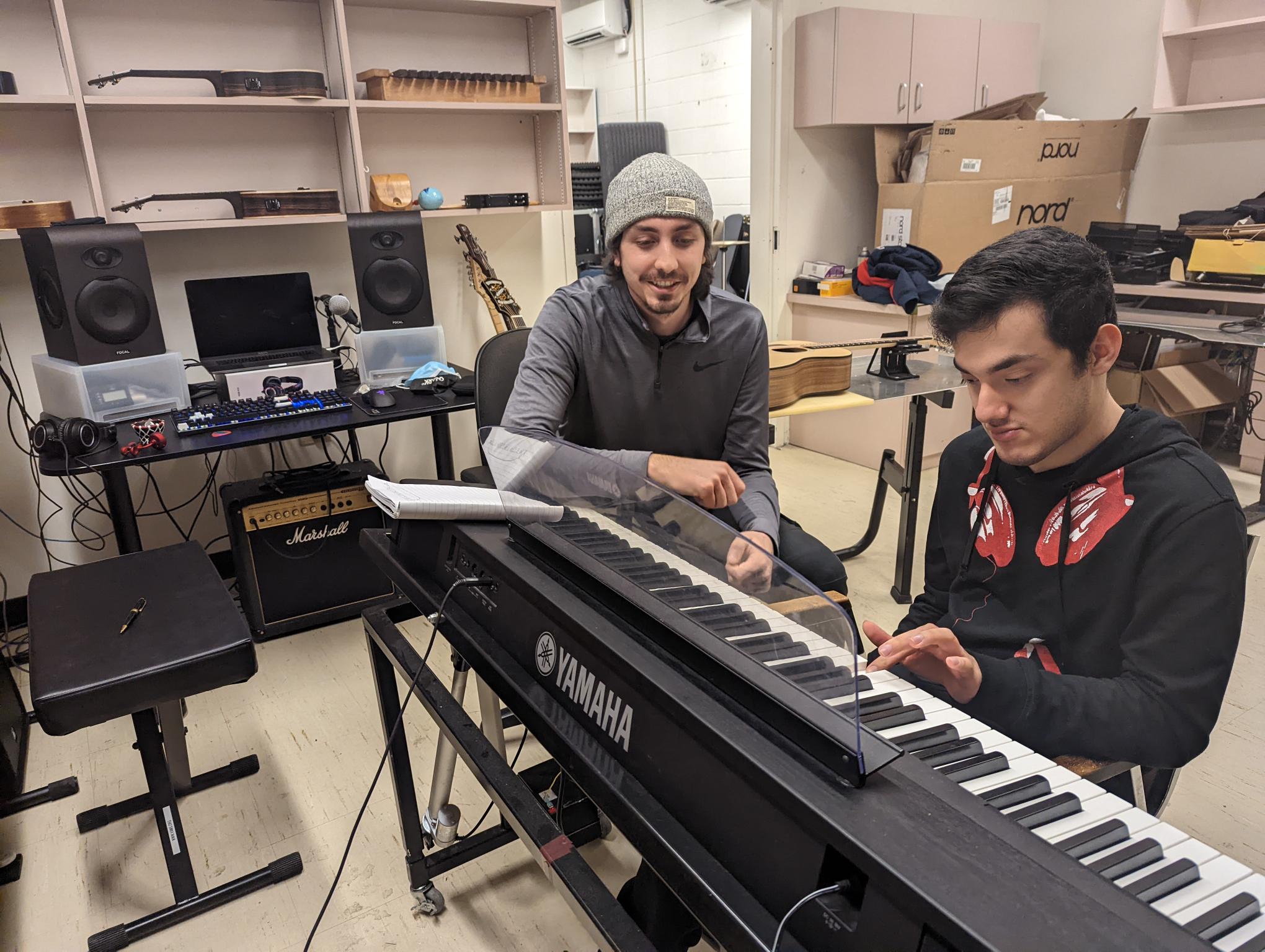 Mini-School
The VAMS Mini-School is a new non-accredited 9-course series that provides clients with a well-rounded introduction to the music industry. This engaging and hands-on set of workshops is an opportunity to explore the student's interest in various facets of the music industry and includes both classroom instruction and applied experience.
VAMS 000 Admission Assessment
​The Admission Assessment is the entry interview designed for VAMS to understand how we can make the best experience for the student.
VAMS 100 Foundations of Music
The Importance of Practice will help clients learn various skills used in practicing instruments.
​VAMS 200 Tools of the Trade
​The Tools of the Trade is a lecture/demonstration course designed to provide knowledge and skills related to the technology side of music including software and MIDI.
VAMS 210 Music Arrangement
Music Arrangement will give students a basic understanding of concepts and techniques to do with writing for the rhythm section with and without a lead-line instrument/voice in whatever directed contemporary musical style they choose.
​VAMS 220 Songwriting
​Songwriting will cover the fundamental musical and lyrical concepts of songwriting in various genres.
VAMS 300 Dissecting Hit Songs
​Dissecting Hit Songs will help the student identify elements of effective records through in-depth analysis of hit songs. The student will also gain the skill to bring these elements to their own musical productions.
VAMS 310 Pre-Production of a Record
Pre-Production of a Record will give the student the skills to listen and analyze popular music like a seasoned producer.
​VAMS 320 Intro to The Music Business
Intro to The Music Business will look at specific areas of where the business and music side intersect, specifically looking at business-related knowledge and skills used in a musical career. This will include terminology of the industry and practical elements.
VAMS 400 Self Promotion and Marketing
​Self Promotion and Marketing will overview key music marketing principles, terms and practices, which together form the foundation for all music-marketing plans.
If you are interested in one or any of these courses, please contact VAMS Program Manager via e-mail at gwyman@vams.org