Vancouver Adapted Music Society was co-founded in 1988 by two Vancouver musicians, Sam Sullivan and Dave Symington, both tetraplegic.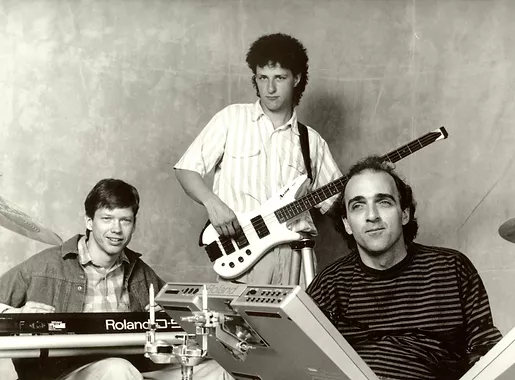 Sam, who played keyboards, and Dave, a drummer, formed the society to tackle the barriers faced by musicians such as themselves – issues they had not come across before they became disabled as a result of sports injuries.
"We'd both played in bands previously," explained Dave, "and were both trying to find a way back into music.
"At that time, technologies were just emerging that were creating possibilities for accessing instruments. There was a fair cost, and neither of us had money. . . there was perhaps some self-interest involved in forming VAMS, but we also knew there were other people out there in the same situation, too."
Sam and Dave formed a band around this time, Spinal Chord, with guitarist Don Alder and bassist John Shepp. Spinal Chord achieved national airplay, using their music as a vehicle for raising awareness of the talents of people with disabilities.
The band split in the mid-90s. Sam entered politics, becoming mayor of Vancouver in 2005; Dave worked as a disability advisor at the University of British Columbia; Don has a highly successful solo career; and John is a highly regarded producer/engineer (and multi-instrumentalist) working in the Vancouver area.
However VAMS kept on growing, constantly reaching out to new people, no matter what their level of musical ability or physical function, while also arranging events to showcase more established members.
"It is still very necessary to have a society that supports people with disabilities, that provides links to other musicians, equipment and places to play," added Dave. "It's pretty difficult to do all that on your own."
Digital technology means that making and recording music is more accessible, but people just starting out on an interest are often wary of spending large amounts before they know what works best for them. In addition, musicians still face barriers, particularly regarding public performance. While a city like Vancouver has many venues that announce themselves as "accessible," usually this only applies to the auditorium – there are few accessible stages.
Consider making a donation today so that more people with disabilities can access an outlet for creativity and self-expression.